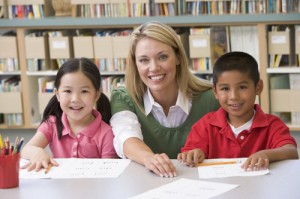 I think it is difficult to identify which were the most important lessons that I learned while teaching, but have determined ten important ones. Each day was filled with unexpected joyous (and not so joyous) occasions, and each of those occasions formed me into the teacher I am today. Here are some of the lessons that I learned…
1. Make expectations clear from the beginning.
2. No two children are identical, never compare.
3. All children need to feel safe and loved.
4. Express frustration through disappointment, not anger.
5. Always promote feelings of equality in the classroom.
6. Keep in mind home situations when dealing with discipline issues.
7. Celebrate differences.
8. Believe in the children and they will rise to any occasion, no matter how difficult it may appear.
9. Never criticize a parent unless you have walked in their shoes.
10. "It takes a village to raise a child." Remember, parents and teachers need to maintain a partnership when it comes to teaching children.
As I reread this list, I see that my teaching experiences have also affected my role as a mother. My years as a teacher taught me about the importance of patience and listening skills. No matter how busy we become, we must stop and explore different opportunities that will make a difference in the life of a child.